The Pathway Ministries Brand

Play Video
An updated brand.
A recommitment to the mission.
As we look to clearly communicate our mission and vision for those in need, we have taken on a new name and identity. Our commitment to guiding individuals out of poverty into progress through the love of Jesus remains the same.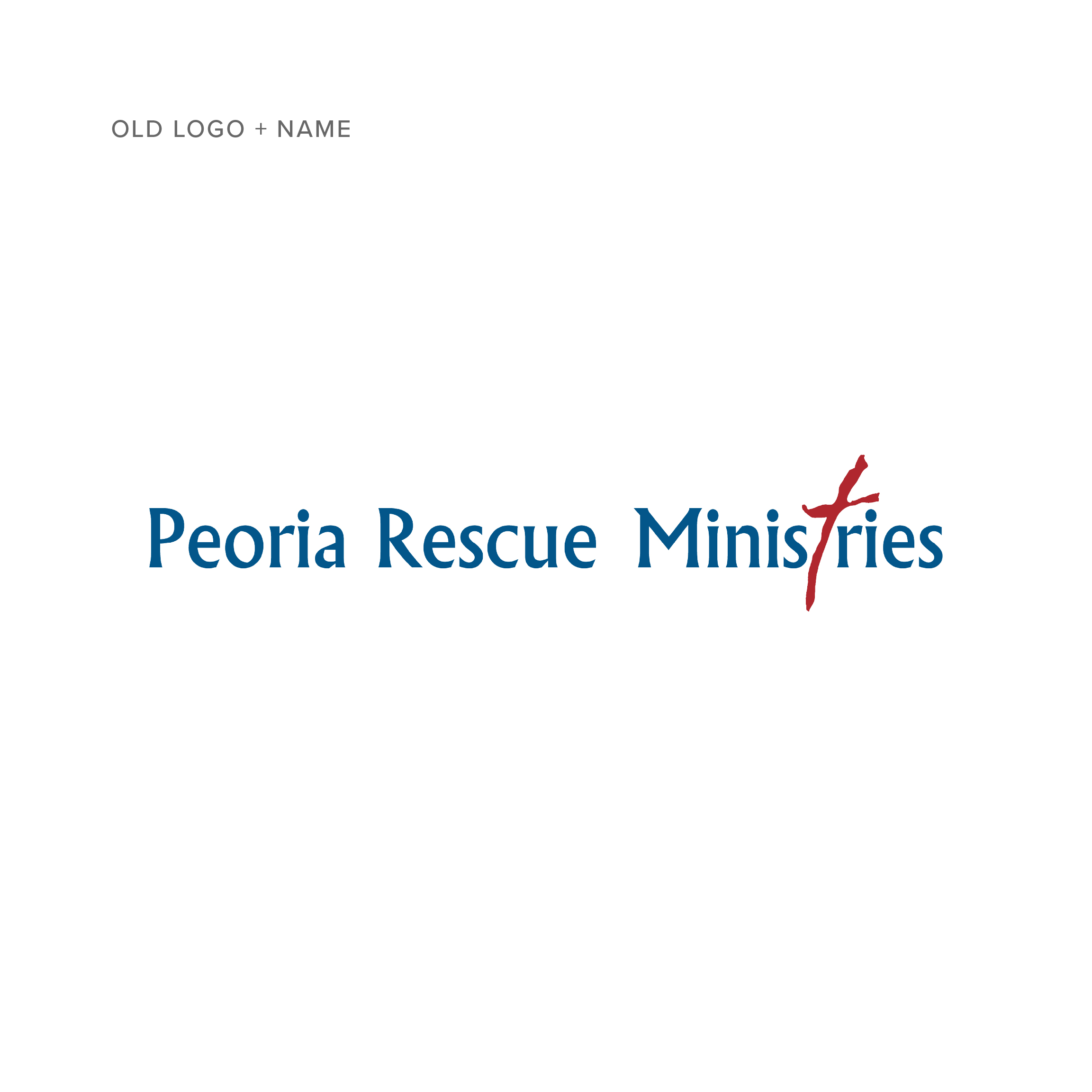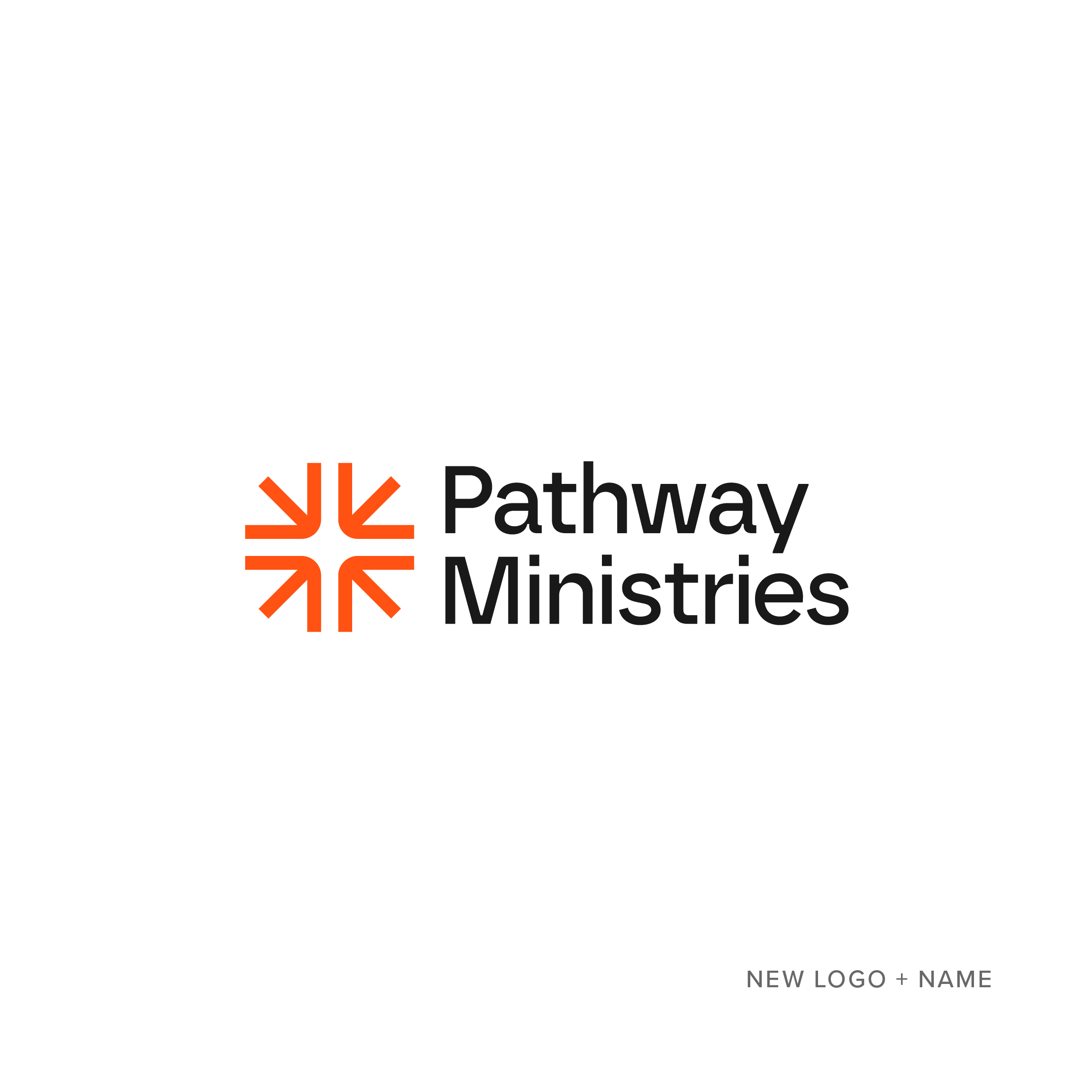 Pathway Ministries simply and beautifully describes both what we do and how we do it. We create pathways from poverty to progress through Jesus. The arrows themselves speak to paths – a Biblical concept that all point to the centrality of the cross and wholeness of Jesus.
Trust in the Lord with all your heart and lean not on your own understanding; in all your ways submit to him, and he will make your paths straight.
Proverbs 3:5-6
Enter by the narrow gate. For the gate is wide and the way is easy that leads to destruction, and those who enter by it are many.
Matthew 7:13-14
He leads me in paths of righteousness for his name's sake.
Psalm 23:3b
Jesus said to him, "I am the way, and the truth, and the life. No one comes to the Father except through me.
John 14:6
OVERVIEW
The purpose of this guide is to clearly and consistently communicate the Pathway Ministries brand.
THE MARK
The 4 arrows represent the 4 fundamental relationships of life (God, Self, Others, Creation). Arrows give direction and create pathways.
Pathway name more accurately explains the ministry we are doing.
The cross is at the center of everything we do – only through Jesus can anyone overcome poverty.
Orange color to represent vibrancy, warmth and vitality.
Sans serif font that mixes both hard and soft edges to match the icon.
COLORS
The colors that represent Pathway Ministries are orange, charcoal, almond and a secondary palette to support them. As a general rule of thumb, there should always be more orange and charcoal than every secondary color.
Use tints and shades to bring added depth and interest to any of the colors.
TYPOGRAPHY
These font families should be used consistently across all communications. You can access them in the Downloads section below.
Headlines
Borna Medium
A B C D E F G H I J K L M N O P Q R S T U V W X Y Z
a b c d e f g h i j k l m n o p q r s t u v w x y z
Body Copy
Inter
A B C D E F G H I J K L M N O P Q R S T U V W X Y Z
a b c d e f g h i j k l m n o p q r s t u v w x y z
Free font alternatives for internal documents and email: Arial
CRISIS
We help in times of crisis by offering Emergency Shelters and services.
TRANSFORMATION
Emergency shelters are often just a temporary fix, we move people towards progress with our Next Step Programs.
TRANSITION
The final step of our process is to help people break free of old-habits and poverty through consistent relationship and community in our Pathway Houses. Photography + Illustrations
Every photo, illustration, and video we use tells a story.

The right image or series of images can quickly capture the essence of the story, express a mood, or share a powerful idea.
BEST PRACTICES
Shoot both wide and tight, vertical and horizontal.

Use both illustrations + photography to tell stories

Use photography to show the highlight people.

Look for an emotional connection.

Seek to visualize "progress."

Include shots with empty space for text.